This page is also available in:

Español
Alsacia Plaz, also known as Saci, is the creator of Sugar and Salt, a famous comic strip that she has illustrated since 2012 with her sister Lorena. The brand is very popular on the Internet, its Facebook page has almost a million and a half followers, its Instagram, @azucarysal, has more than half a million and its twitter has about 163 thousand. Thanks to her efforts, Alsacia Plaz is one of the most widespread illustrators in Venezuela. Stay with us to know her better.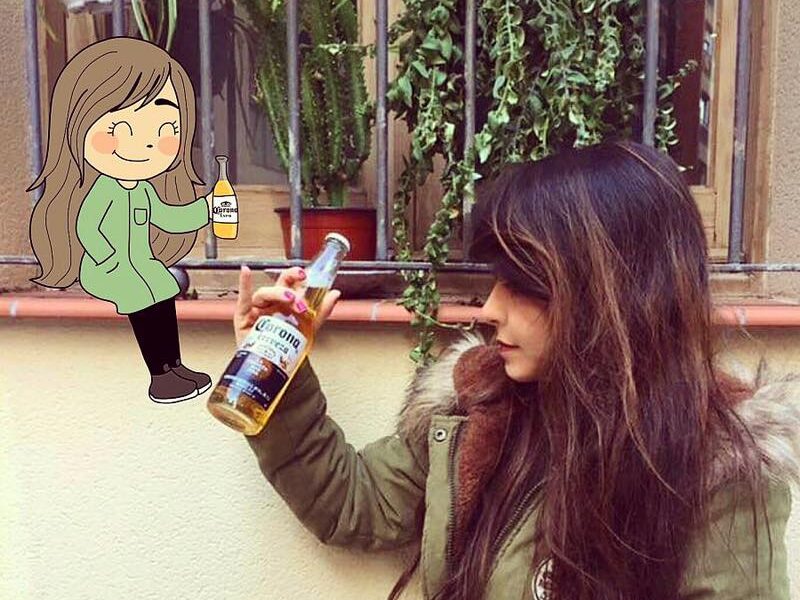 You may also be interested in: 5 Venezuelan illustrators and artists you should meet
What part of Venezuela do you come from? Do you have good memories from there?
I was born in Caracasbut lived all my life in Puerto Ordaz. Uff, I have beautiful memories of both cities. The family Christmas meetings at my grandmother's house in Caracas, the trips with the cousins to Colonia Tovar or El Hatillo, El Ávila, the afternoons in the museum of fine arts or in the central with dad who usually visits his faculty every time we go.
And I cannot fail to mentionBolivar, my true home. Guayana is one of the most beautiful cities that I have seen in all my life with its rivers and all the nature that has inspired so many, the trips to the La Llovizna Park and to have breakfast with my parents, the days of cinema in the Orinokia with friends, the ice creams of Bariloche, The Christmas Park, The Eco Museum when they exposed great works of art and science, the days in the Italo, the stage in the UCAB that were the best years of my life… Uff, I could make a long list of all the beautiful memories I have of Venezuela.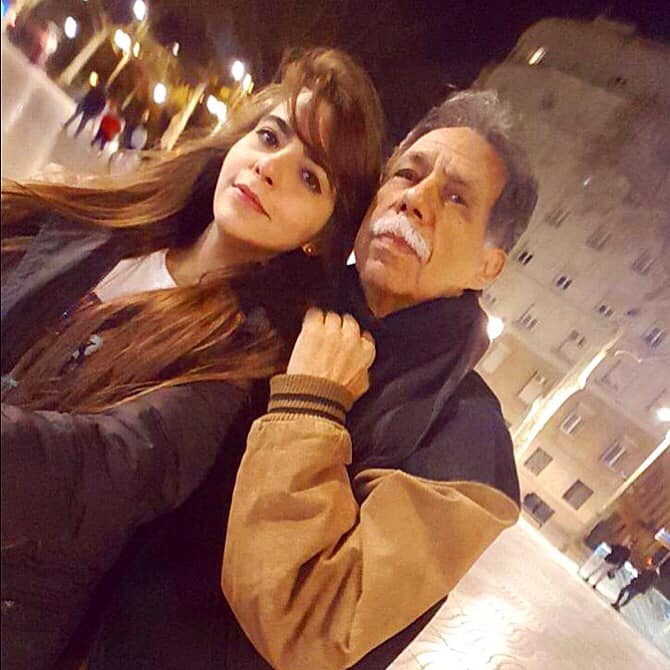 Was it always your occupation to be a cartoonist or did you want to do something else before?
As long as I can remember, I wanted to draw and scratch the walls with scribbles. Since I was a child, my sister and I were put in charge of making the billboards and all the drawings for the school projects. Sometimes I feel that since I was born I am dedicating myself to the same thing and it is beautiful, nevertheless I had my stages in which I wanted to be a cook because the kitchen is another of my passions although I am not so good at it (laughs).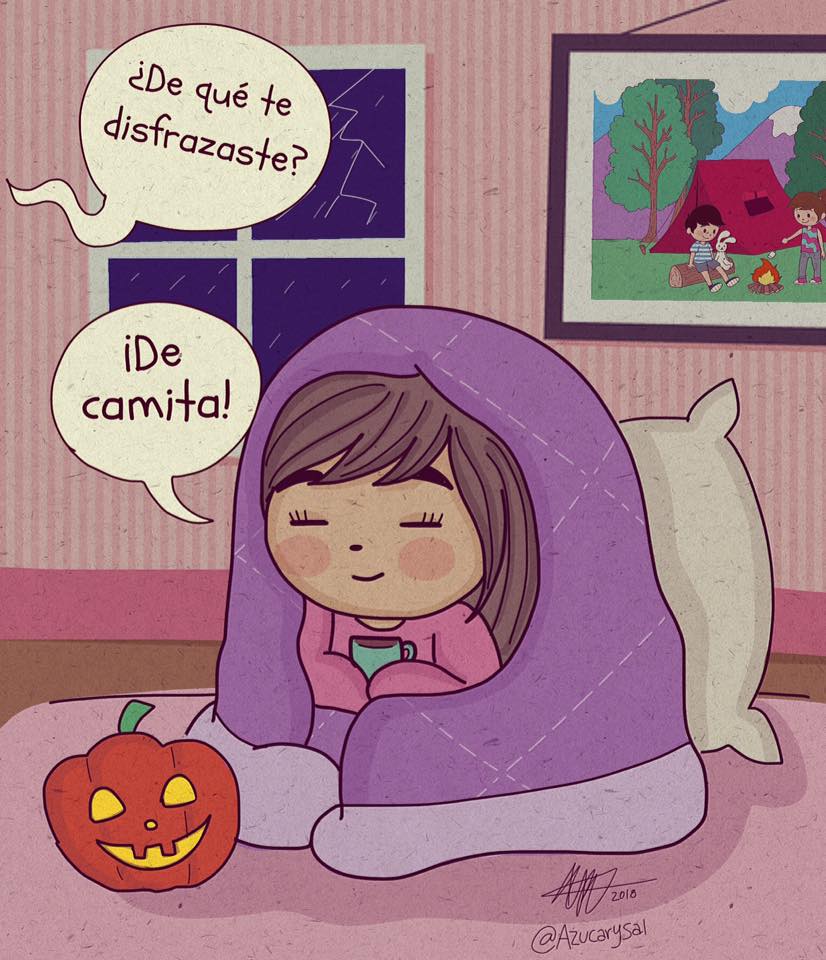 Tell us how you started that adventure of drawing, how was that process?
I don't remember exactly the moment when I started drawing but I can tell you thatI began to live from this in the year 2012, when by chance I invented Sugar and Salt. It went viral very quickly and big brands like Daniela Kosan started hiring me to illustrate their new line of perfumes or as UNICEF.
Also my followers started asking me for portraits, letters, T-shirts and everything they can imagine with the image of the little doll. Then I saw that in other countries like Colombia and Mexico they were already selling merchandise like shoes, notebooks and T-shirts, so I ran to register the character. In 2014 we launched the first illustrated agenda that was sold in more than 10 countries.
You and Pepper (Lorena Plaz) are twins, right? I've always been itchy to ask that.
Yes, we are twins and drawing partners, but I was born 5 minutes earlier(laughs).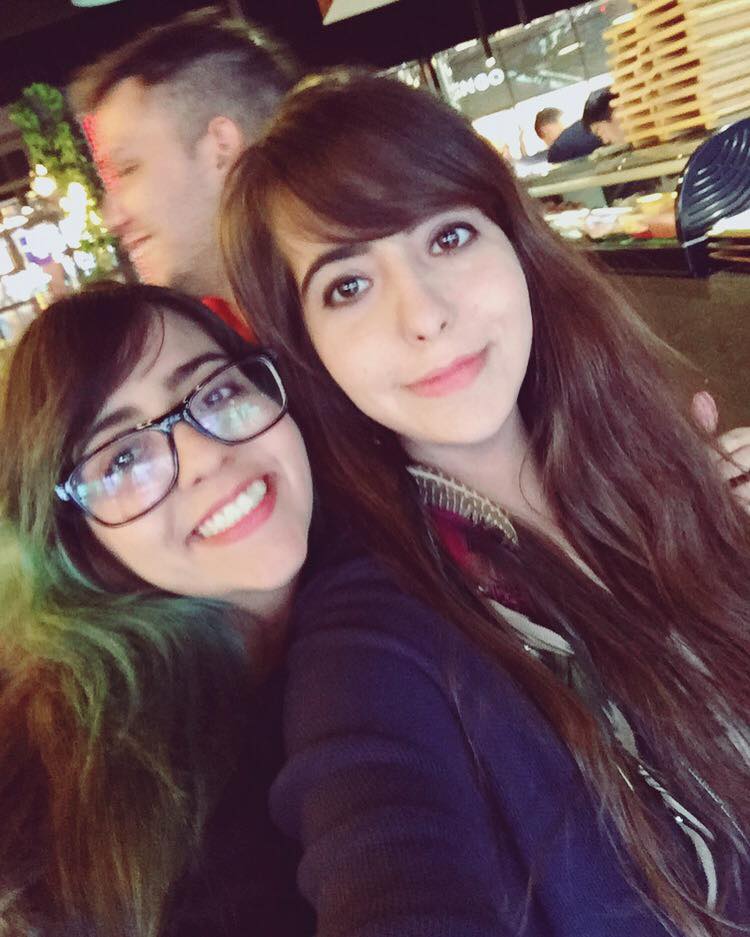 What is in the future plans of Sugar & Salt? Will they finally continue the Youtube channel?
Uff, for now the plans are to continue entertaining everyone with our comics, to launch our new website and a new line of things, although due to Covid-19 issues the plans have been delayed a little bit, we hope that these will reach all of Latin America, because for the moment we can only ship within Spain.
And well, to continue growing and reinventing ourselves because constancy is everything and life in the end puts you on a totally different path than what you plan. Oh, as for the YouTube channel, I confess that I left it because of my shyness when speaking on camera but I hope to take it up again when I have the courage, since I am always asked to return.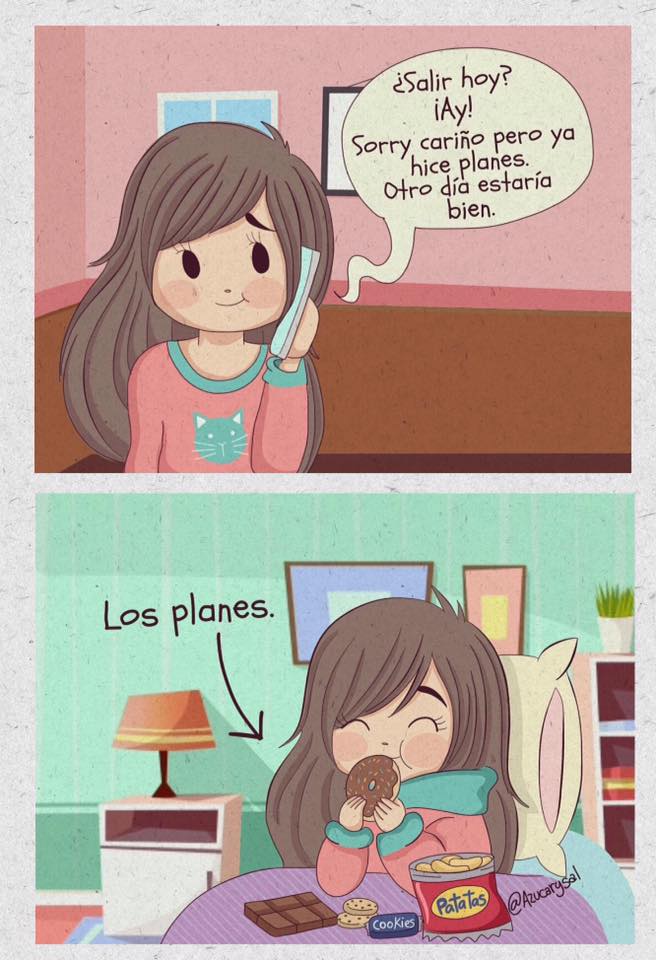 Do you have a ritual to work on your drawings? How do you usually prepare?
Music, incense and the clean house (laughs) I usually draw however and wherever it is without problem but I feel much more comfortable when there is chill music and everything is in place. And sometimes I can't draw if I don't have a chill market with me because I'm too anxious and sweet (laughs).
Many people I know admire you a lot, including me. What internet personalities do you admire in our country?
Thank you very much for saying that you admire me. Uff, I admire many countrymen and the list would be super long, but if we talk about internet figures and role models, I must mention our beloved Dross, who is one of the biggest Spanish-speaking YouTubers and has managed to get out many books and chart a successful career with a lot of discipline, perseverance and loyalty to himself.
I admire Jorge Torrealba. A young cartoonist who made his way to fame by drawing from Venezuela and today makes caricatures of great stars in the U.S. I admire Lore, my sister Pimienta, who is one of the most talented and sentimental people I know.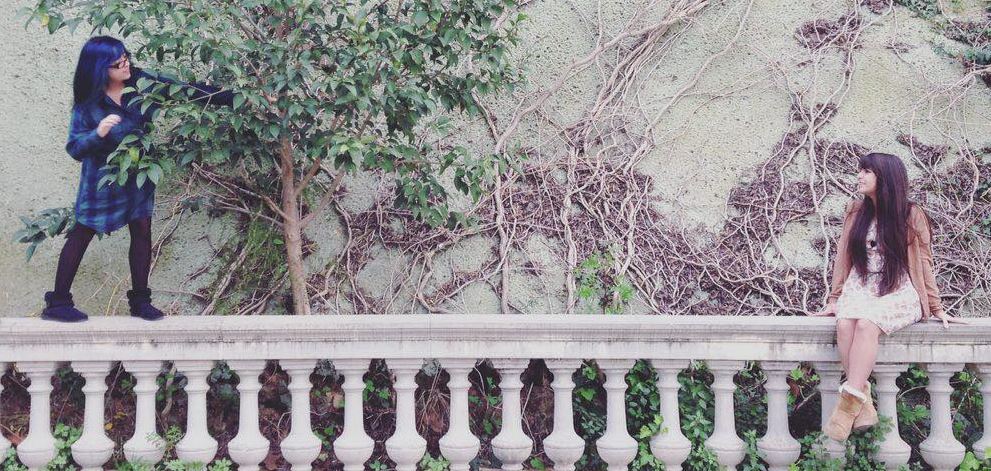 To Lele Pons, which is not much my style, but if we talk about internet figures she is one of the best known Venezuelan women around the world thanks to her creativity, humor and excellent use of social networks. And finally, because I would extend myself a lot if I continue, I cannot stop mentioning Carolina Herrera, she is not an internet star but she is one of the most successful Venezuelan brands we have had and I would like my brand to have that global recognition someday. Dreaming doesn't cost anything (laughs).
We hope that Alsacia Plaz will continue to be successful during her career as an illustrator. Thank you very much for giving us this interview, it was as nice as I expected. Before you go we invite you to also see their online store.